Alumet is expanding and has been building new premises in Etten-Leur since May 2019. "It's nice to see how fast the property is growing. The construction of the new building is currently progressing well," says director Remco Baartmans.
The start of the construction of the new factory was at the end of May. Two months later, the entire steel construction is in place and almost all facade panels of the factory have been installed. The total area consists of 10,000 square meters of production hall and 850 square meters of office space.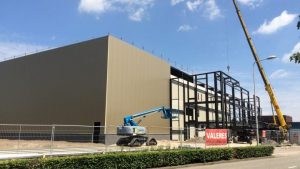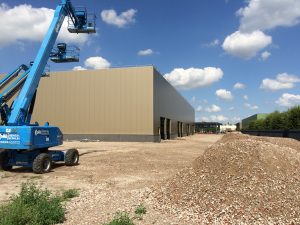 Construction progress
At the beginning of November, Alumet expects the outside of the factory and the office to be completed. The last facade panels will be installed next week and Alumet will start production of the Panelox facade panels for the office in September. After the factory has been completely shut down, the new line is already being built. The building is expected to be ready in April 2020.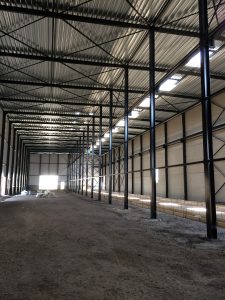 New premises
Alumet is building a new building because the demand for anodization is increasing. Due to the expansion there is also the possibility to introduce new colors and Alumet starts with "bright Anodizing". The automated line also ensures better quality and shorter delivery times. This will be reduced from 10 working days to 5 working days.